Virginia Living Magazine - Selected Work (2018-19)
Virginia Living Magazine
is a bimonthly regional lifestyle magazine under Cape Fear Publishing with a focus on all things Virginia. Founded in 2002, it is the only statewide lifestyle magazine in the Commonwealth. As Assistant Art Director of a 2-person creative team (under the direction of Ann Harvey), I directed photoshoots, hired collaborators, planned various events, and designed the layout of half of each issue.
Ann and I coordinated the full visual content for two magazines every month: one main issue and one special issue. We adhered to the brand guidelines, with a traditional southern style, but worked to include a new language to appeal to a younger audience.
I was also responsible for producing monthly web content, including pop-ups, banners, and social media assets.
Art direction, editorial design, illustration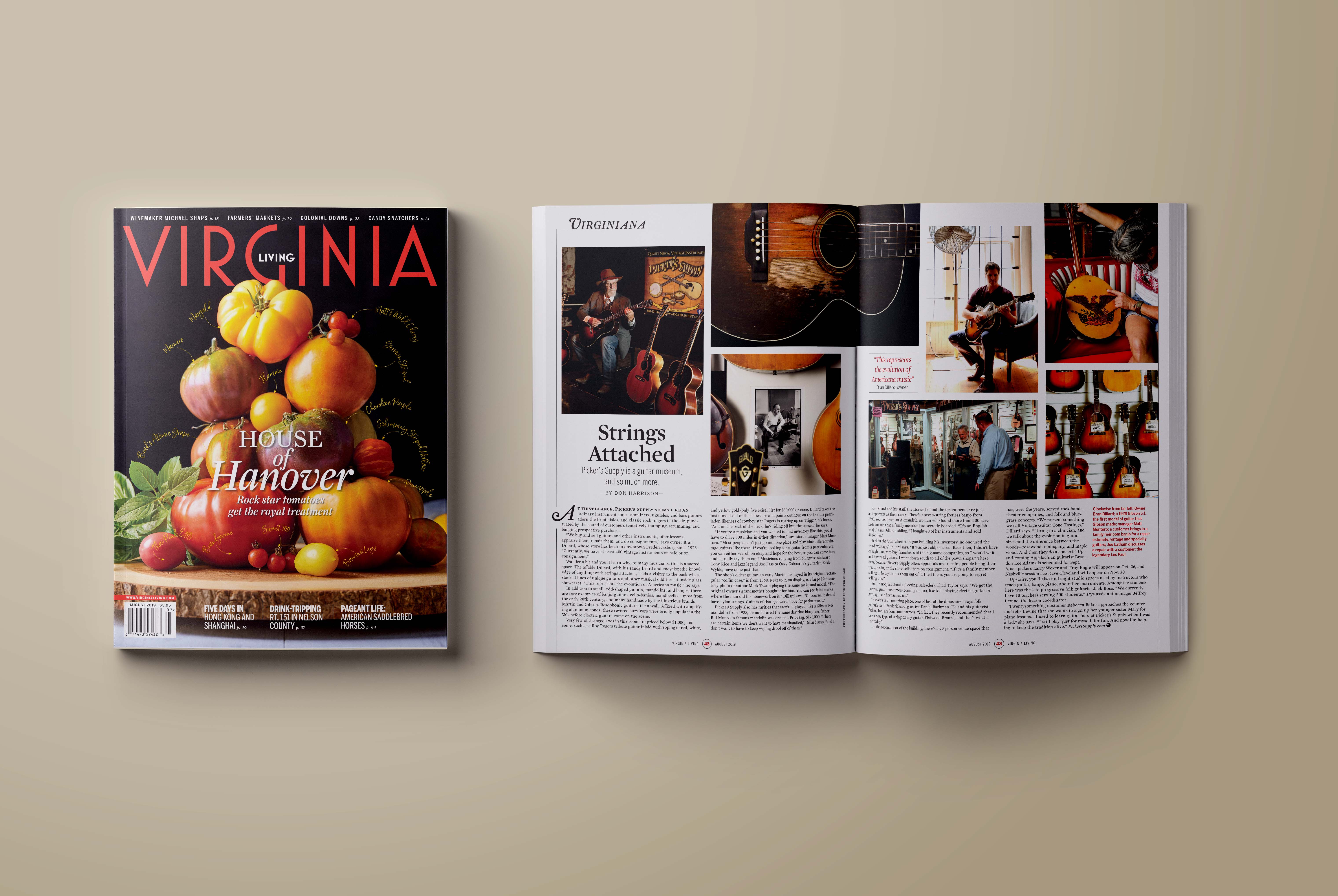 Dining Feature: L'Opossum (August 2019) - Art direction, layout design (photography by Fred + Elliott)
Dining Feature (April 2019) - Layout design (photography by Under a Bushel Photography)
House & Garden Special Issue (February 2019) - Layout design
Dental Feature (August 2019) - Art direction, dental logo, layout design, spot illustrations (main illutrations by Andrew Joyce)
Special Feature: Picker's Supply (August 2019) - Layout design (photography by Jennifer Chase)
Selected single pages: Layout design & spot illustrations
Opener: (June 2019) - Layout design, spot illustrations (photography by Carter Berg)
Selected single pages: Art direction, layout design, spot illustrations (left)
Opener: (October 2019) - Layout design, archival research