Falsely Authentic Souvenirs - Foodcurators (2021)
Graphic design, illustration, installation, research, workshops
Foodcurators
is the collaborative studio practice of Digna Kosse and Lucas Mullié at the intersection of food and design. They focus on food systems and production methods that deal with cultural heritage. During my 5-month internship, I assisted with a variety of projects ranging from large-scale food manufacturers to NGO's and municipalities.
Falsely Authentic Souvenirs is a long-term heritage project in Zeeland, a seaside region in the southwest of The Netherlands. Eight local storylines were provided by the local municipality, then turned into site-specific installations containing special souvenirs. The souvenirs critically examine: How authentic are regional food products? And just how authentic is Zeeland heritage?
I was asked to create a fold-out map of the heritage route for both locals and tourists to track down the sites around Zeeland. I chose to illustrate the placemarkers as a wayfinding tool. The map provided an overview of the two-year project and the inspiration behind each souvenir.
One of the sites focused on Zeeland's agricultural history and a traditional dye called madder root. I developed a souvenir tea towel by illustrating some lesser-known local patterns and creating a silkscreen ink out of madder root powder. Digna and I led a series of workshops at a museum where locals could print their own tea towels with the special ink.
Photos by Viorella Luciana Photography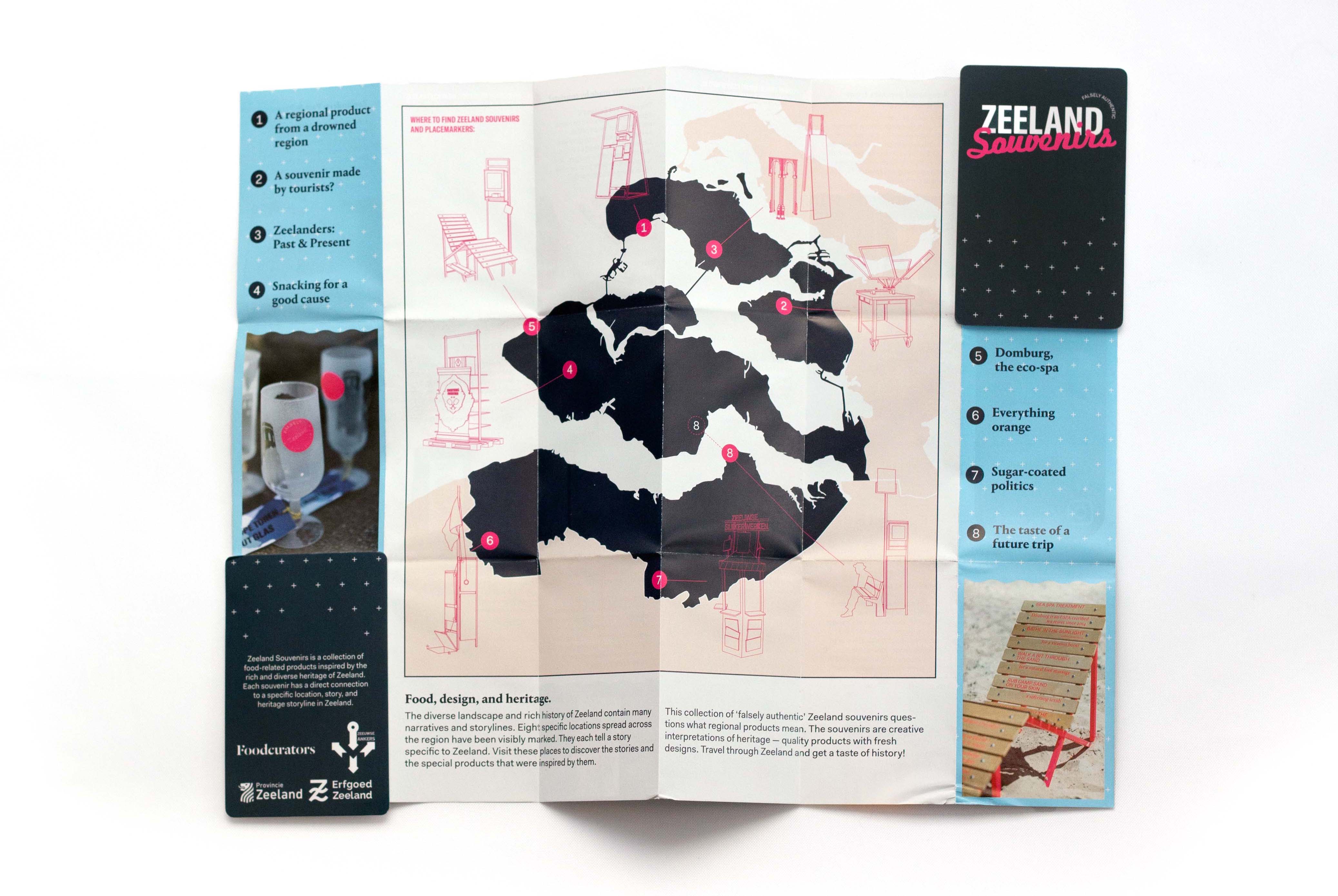 Illustrated placemarkers for the fold-out map:
Larger market stand prototypes based on existing stand (left) that include souvenir map.