Accent Intelligence (2020)

Accent Intelligence is a collection of audio recordings in which I explored the impact of machine learning on the everyday use of voice recognition technology. In six chapters, I take a closer look at governmental and industry related implementations and reveals the sources of inherit bias of voice recognition. I explain the business models inherent to voice-controlled home automation devices such as Apple's Siri, Amazon's Alexa and Google's Home. Ultimately, I want to advocate for a culture of dynamic 'accent chameleons' that represent a fuller and more accurate soundscape of human voice.



Who Speaks?

is part of a series of initiatives organised by the Queer Computing Consortium (QCC), co-founded by Ramon Amaro, Sheena Calvert, Niels Schrader, in collaboration with the Non Linear Narrative Master's programme of the Royal Academy of Art, The Hague, UCL History of Art Department and Camberwell College of Arts. Projects made in collaboration with the Analysis and Research Department (DAO) of the Dutch Parliament. Coding help:

Rectangle Studio

.

Read more about the project

here.

Listen to the chapters here.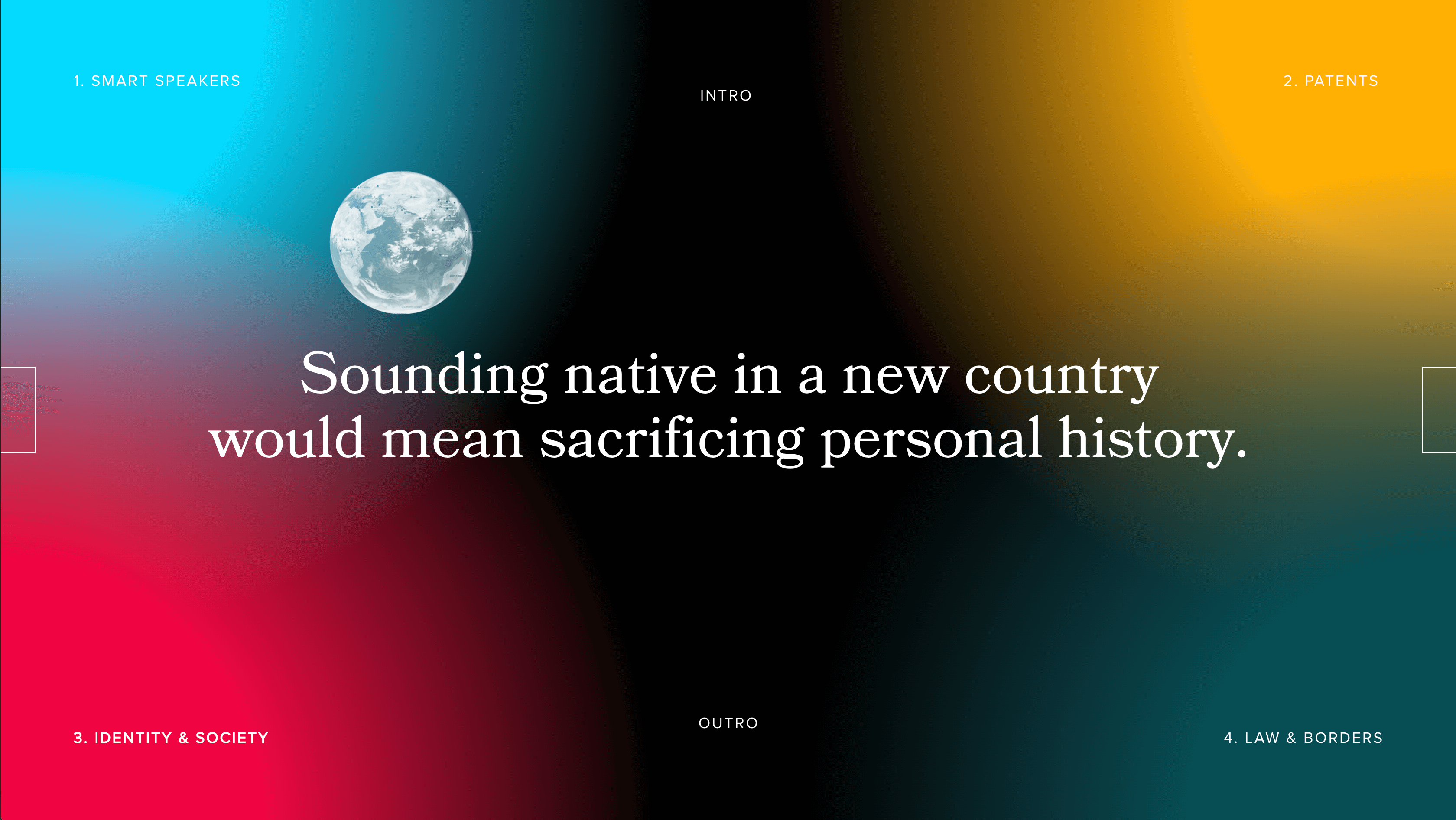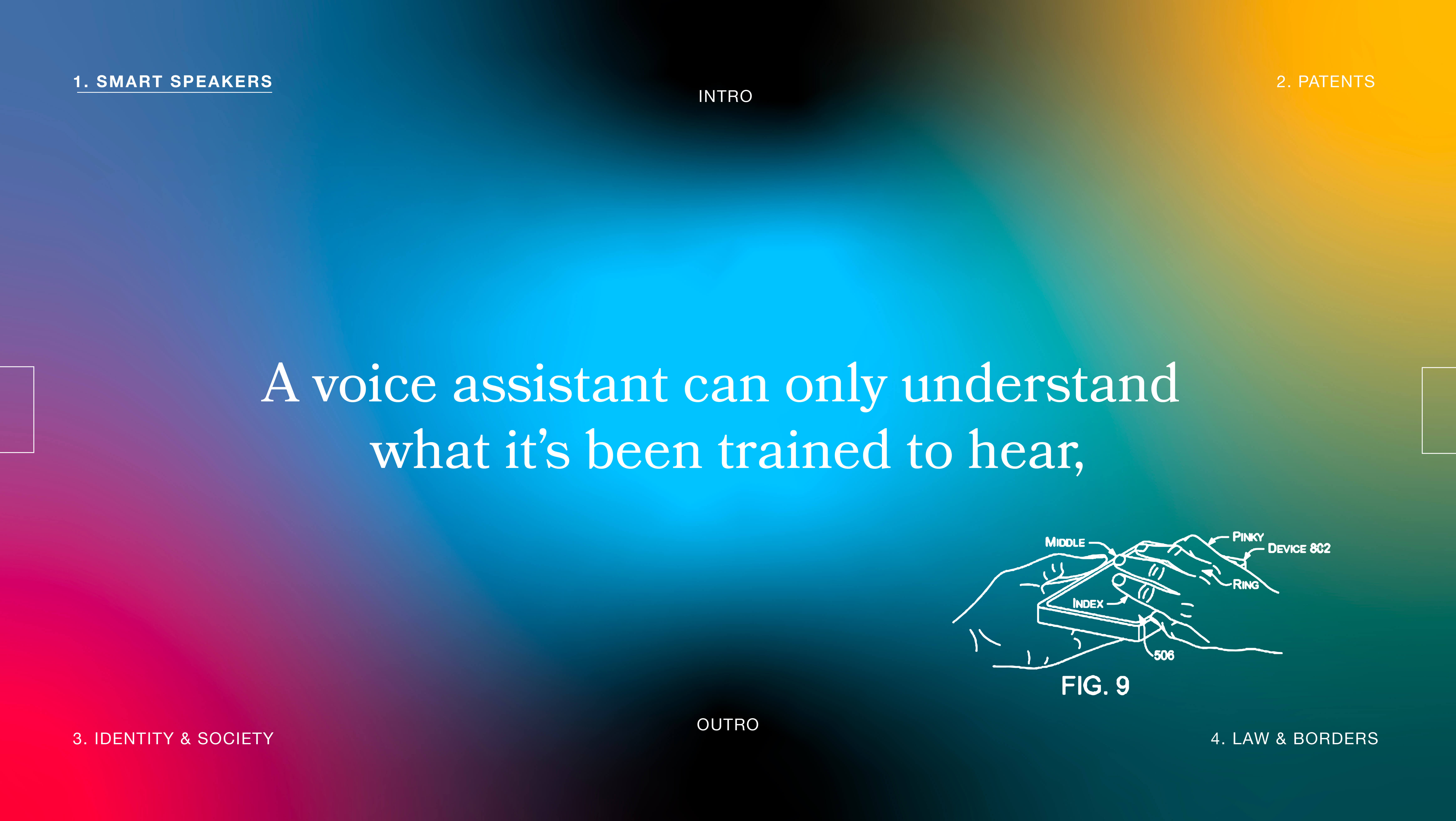 The narration includes research, personal reflection, and an interview. Each chapter is represented by a color field that fills the screen when that particular chapter is playing.
The visuals are mainly sourced from US Patents dealing with machine learning and text-to-speech technology. The patents begin to describe the process of how machines listen to human voices, but much is left obscure.
I created a set of patent gifs for each chapter, and the code randomly selects which gif to play at any moment, creating a collaboration between myself and the machine. Other visuals are sourced from google earth and Lawrence Abu Hamdan's accent maps from his project
Conflicted Phonemes
(2012), which was invaluable to this research.





Publication design by Mind Design